Brand Indicators for Message Identification (BIMI) enables email senders to have a logo or image of their choosing displayed next to email messages they send to participating mailbox providers. BIMI builds on DMARC and related email authentication standards to ensure that only messages authorized by those senders display such images, so it frequently comes up as a topic when DMARC is discussed.
Starting in mid-2021, DomainTools started supplying DMARC.org with data on DNS lookups of BIMI records. A total of 11,265 unique BIMI records were observed through the end of 2021. Of that total, only 330 records included a link to a VMC. (DMARC.org did not retrieve and examine these certificates.) The following graph shows the number of new BIMI records observed each month from March through December.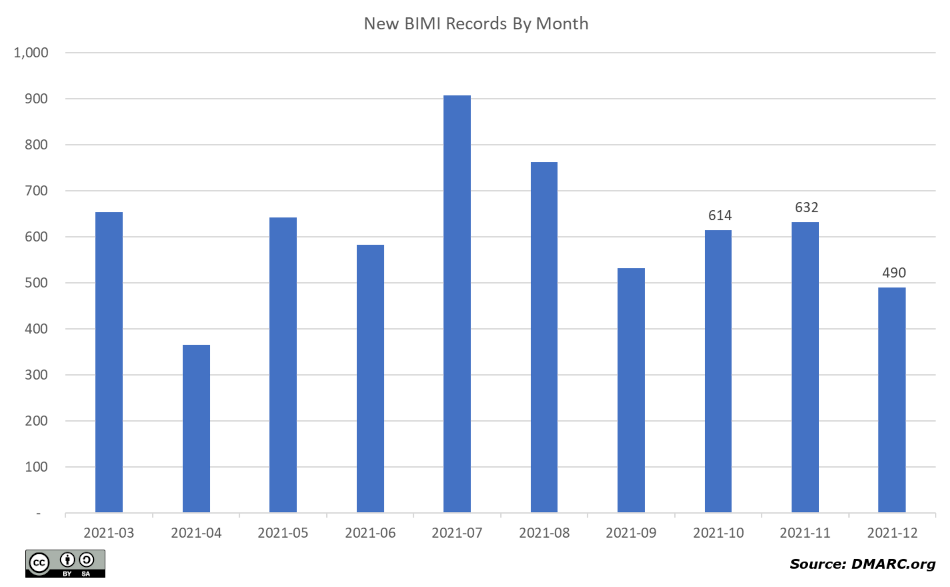 We hope to take a closer look at how BIMI is adopted over the coming year.